Terahertz Sensing and Imaging Research Team
Team Leader
Chiko Otani
D.Sci.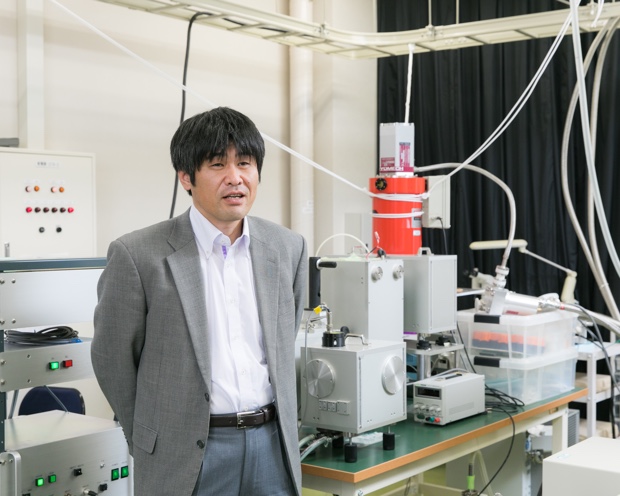 otani [at] riken.jp
Terahertz Sensing and Imaging Research Team,
RIKEN Center for Advanced Photonics
519-1399 Aoba, Aramaki, Aoba-ku, Sendai, Miyagi 980-0845 Japan

Laboratory Website
Terahertz Sensing and Imaging Research Team
Laboratory on RIKEN Website
Terahertz Sensing and Imaging Research Team | RIKEN
Outline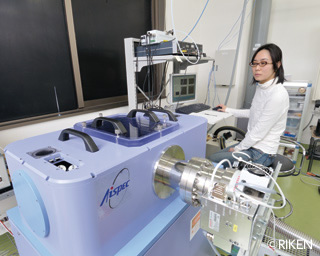 Terahertz (THz) waves, characterized by their ability to easily pass through various substances and to exhibit specific absorption spectra (fingerprint spectra), present great potential for future research and industrial applications. Our team will take full advantage of THz waves as a probing medium to advance the development of new technologies and the cultivation not only of research but also new application possibilities. In particular, we will focus our efforts on the development of new THz sensing and imaging devices, imaging diagnostic technology, high-precision spectroscopic analysis technology, and spectroscopic and imaging systems, while at the same time pursuing research on subjects such as excitation of gases and molecules and areas hitherto left unexplored using other means of measurement such as the behavior of surface waves of materials and novel non-destructive diagnostics of industrial products.
Fields
Terahertz Engineering, Terahertz Spectroscopy, Superconducting Electronics
Keywords
terahertz sensing and imaging, broadband terahertz spectroscopy, superconducting quantum devices, soft materials, industrial applications
Subjects
R&D and applications of high-speed spectroscopic imaging technologies using beam steering technique
R&D and applications of THz functional devices for measurements of biological samples and molecules
R&D and applications of superconducting THz imaging devices for space science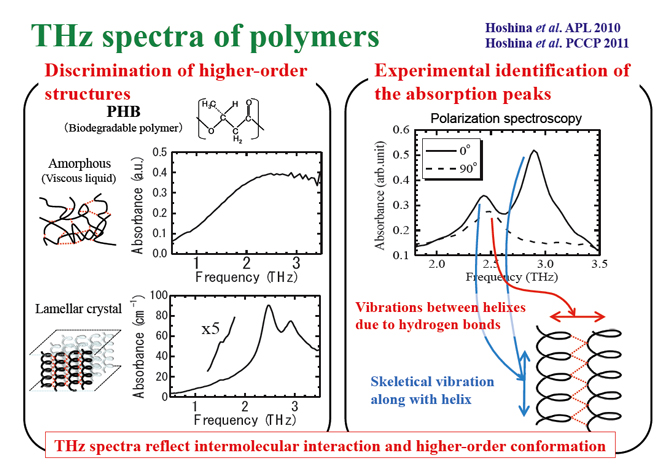 THz spectra of polymers
Members
| | |
| --- | --- |
| Chiko Otani | Team Leader |
| Masatsugu Yamashita | Senior Scientist |
| Hiromichi Hoshina | Senior Scientist |
| Satoru Mima | Research Scientist |
| Yoshiaki Sasaki | Technical Scientist |
| Isao Yoshimine | Postdoctoral Researcher |
| Noriko Yaekashiwa | Contract Researcher |
| Shota Yamazaki | Special Postdoctoral Researcher |
| Shugo Oguri | Special Postdoctoral Researcher |
| Kodo Kawase | Senior Visiting Scientist  |