Photonics Control Technology Team
Team Leader
Satoshi Wada
Ph.D.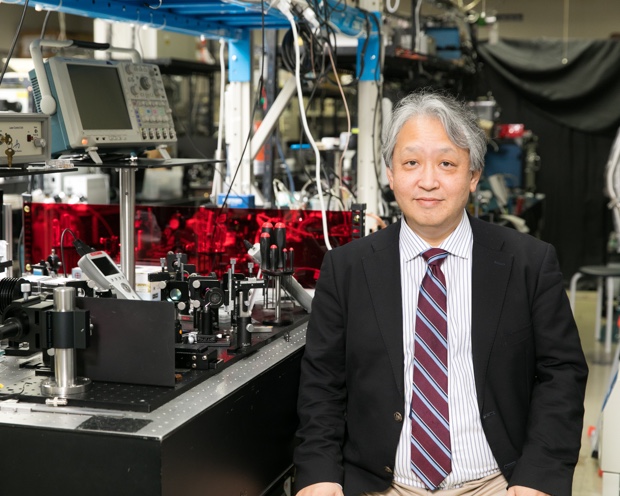 swada [at] riken.jp
Photonics Control Technology Team,
RIKEN Center for Advanced Photonics
#119 1F Laser Science Laboratory,
2-1 Hirosawa, Wako, Saitama 351-0198 Japan

Laboratory on RIKEN Website
Photonics Control Technology Team | RIKEN
Outline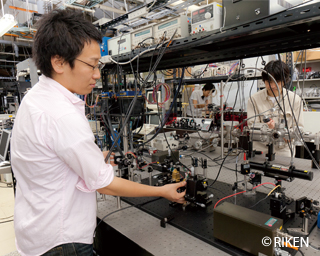 Our team investigates new optical technologies for solving world-wide environmental and energy problems. We are mainly developing remote-sensing system of poisonous gas, lidar as an atmospheric monitor for high energy cosmic ray observation, and solar-pumped laser for advanced energy source. We are also developing tunable laser-based biosensors for biomedical and agricultural applications. These researches will contribute to build and to maintain social environment that humans can live safely. Moreover, we are investigating fundamental research topics including particle control with high power Lyman α coherent source, and development of laser pumped neutron source. New applied researches were performed on the basis of basic research of laser materials, and nonlinear optics.
Fields
Engineering, Mathematical and physical sciences, Biology / Biochemistry, Agricultural Sciences, Medicine, dentistry, and pharmacy
Keywords
Particle control and measurement, Medical and agricultural measurement, Trace gas measurement, Natural energy, Space applications
Subjects
Development of trace gas remote-sensing system with mid-infrared laser
Development of infrastructure measurement system with laser remote-sensing system
Research of renewable energy using solar light
Generation of ultraslow muon with vacuum ultraviolet laser
Application to biomedical, agricultural, and industrial measurement using lasers and photoacoustic wave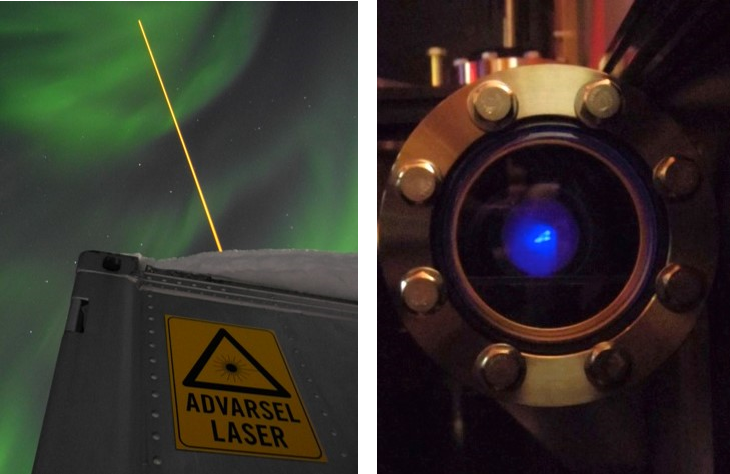 (a) Sodium LIDAR, (b) Coherent Lyman-α resonance radiation source for ultra-slow muon generation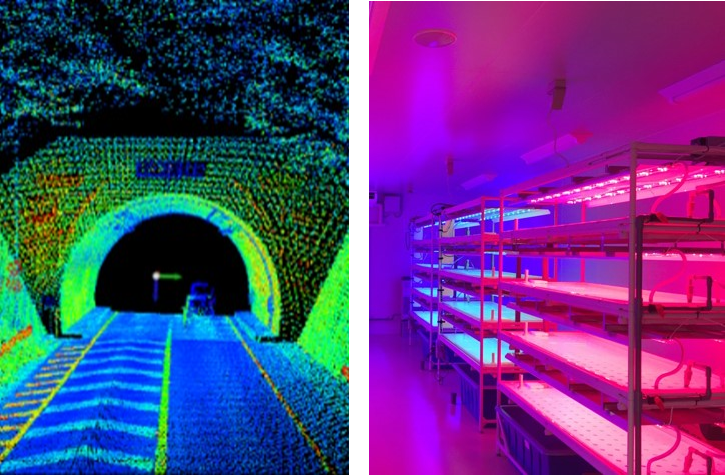 (c) Laser inspection of infrastructure by courtesy of Shizuoka Pref. and Topcon Corp., (d) Application of photonics control technology to plant cultivation
Selected Publications
Louchev, O.A. and Wada, S.: "Short-pulsed laser-induced breakdown in dielectrics with strong electron superheating: diffusion-controlled kinetics of impact ionizationand recombination" , Journal of the Optical Society of America B Vol. 38 Issue 4, pp. 1416-1434 (2021).
Yasui, H., kabayama, S., Tachibana, T., Yumoto, M., Ogawa, T., Watanabe, Y., and Wada, S.: "Evaluation of effect of platinum nanoparticles in aqueous dispersion on hydrogen bonding state using attenuated total reflectance infrared spectroscopy", International State-of-the-art in Surface and Interface Fabrication Technologies I, pp.78-86 (2021).
Wang, K.L., Jiang. J.C., Jhu, C.H., Wada, S., Sassa, T., and Horie, M.: "High-performance organic photorefractive materials containing 2-ethylhexyl plasticized poly (triarylamine)" , J. Mater. Chem. C Vol. 8, pp. 13357-13367 (2020).
Tsuno, K., Wada, S., Ogawa, T., Ebisuzaki, T., Fukushima, T., Hirata, D., Yamada, J., and Itaya, Y.: "Impulse measurement of laser induced ablation in vacuum" , Optics Express Vol.28 No.18, pp. 25723-.5729 (2020).
Koike, K., Fujii, K., Kawano, T., and Wada, S.: "Bio-mimic energy storage system with solar light conversion to hydrogen by combination of photovoltaic devices and electrochemical cells inspired by the antenna-associated photosystem II" , Plant Signaling & Behavior Vol. 15 No.3, e1723946 (2020).
Members
| | |
| --- | --- |
| Satoshi Wada | Team Leader |
| Norihito Saito | Senior Scientist |
| Kiwamu Kase | Senior Research Scientist |
| Tomoki Matsuyama | Senior Research Scientist |
| Takafumi Sassa | Senior Research Scientist |
| Takayo Ogawa | Research Scientist |
| Masaki Yumoto | Research Scientist |
| Katsushi Fujii | Research Scientist |
| Kentaro Miyata | Research Scientist |
| Masayuki Maruyama | Research Scientist |
| Takeharu Murakami | Research Scientist |
| Masato Otagiri | Research Scientist |
| Yotaro Saito | Research Scientist |
| Takane Kobayashi | Special Temporary Employee |
| LanLan BAI | Postdoctoral Researcher |
| Akinori Taketani | Postdoctoral Researcher |
| Michio Sakashita | Technical Staff Ⅰ |
| Katsuhiko Tsuno | Technical Staff Ⅰ |
| Yukinori Kunimoto | Technical Staff Ⅰ |
| Kei Taneishi | Technical Staff Ⅰ |
| Kei Morishita | Technical Staff Ⅰ |
| Yasushi Kawata | Technical Staff Ⅰ |
| Toshihiro Okashita | Technical Staff I |
| Yoko Ono | Technical Staff Ⅱ |
| Takeshi Matsumoto | Technical Staff Ⅱ |